For all the measurements, dates, logs, and numbers that drive your restaurant, revenue per store is the metric that rules them all.
If you're a franchised restaurant, revenue per store is how your brand measures the profitability of the company. If you're an independent owner, boosting the revenue of each location is your overarching goal. For both the corporate office and franchisees, revenue per location is the ultimate marker of success.
Using data from thousands of successful restaurants, we have created a framework for increasing revenue per store, return on investment, and ensuring long-term growth.
We call it the 7 Pillars of Restaurant Success™, and it has helped thousands of independent restaurateurs and branded franchisees run smoother, more profitable stores.
To master the 7 Pillars of Restaurant Success, you'll need to achieve team accountability, digital food safety compliance, and boost employee performance. Owners of leading brands like Chick-fil-A and Culver's use Jolt Software every day to help them master these seven pillars.
Here's a quick rundown of each pillar, and why it's critical to achieve each of these to become a top-performing restaurant.
The 7 Pillars of Restaurant Success™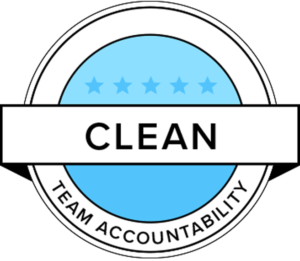 Clean Stores
Cleanliness is one of the major factors that customers use to assess your restaurant.
75% of consumers will not visit a restaurant with negative reviews about its cleanliness. (Source: Benbria)
That's three quarters of your potential customers taken out of the equation before they've even stepped in the door.
To improve the cleanliness of your restaurant, measure it each day. Know your daily task completion rates, and know who's doing which tasks.
Measuring how clean your restaurant is on a daily basis is a great way to improve reviews. For consistently clean stores, you'll need to achieve complete team accountability.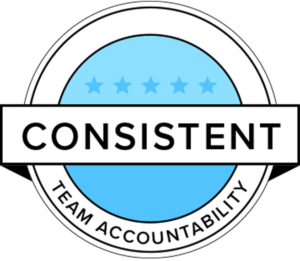 Consistent Processes
Consistency is key, especially if you're in the QSR or fast casual segments of food service.
Delivering a consistent process is the first, real step in boosting revenue per store. When customers get a consistent and positive experience, they'll return more often, and tell their friends.
If you're a multi-location owner, you know consistency is the first step to scaling your business. If you can be consistent in one store, then two, you'll set a trend for top-performing locations.
Moving from paper to digital restaurant operations is key to achieving that consistency you need to really deliver amazing customer experiences and improve revenue per store.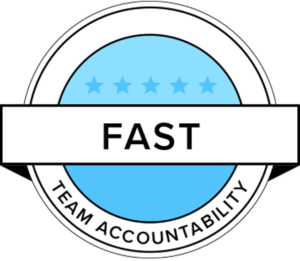 Fast Service
Once you've established consistent processes, practice getting faster at each of them.
Digital checklists can help with this by sending your employees alerts to keep things moving quickly.
Beyond audible reminders, digital checklists link straight to job aids and best practices so employees don't interrupt each other for small tasks.
The more independently your employees work, the faster they'll be overall. That means more customers swiping cards, and more revenue for your store.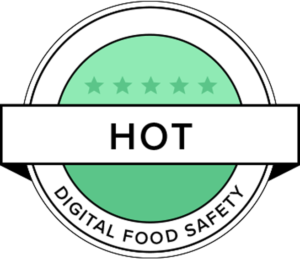 Hot Food
Ensuring proper cooking and holding temperatures is crucial for your restaurant's food safety procedures, but a making sure your customers receive a hot meal is a close second.
In a study from CheckIt, 75% of consumers would never visit a food establishment implicated in a food poisoning or hygiene incident unless it had changed ownership. (source: Big Hospitality; n=1,101 )
If you're struggling with food temperature, switch to digital food safety (DFS) for improved efficiency and speed around temp logs.
Digital Food Safety saves serious time logging temperatures each day, and that efficiency translates into consistently hot food on the table for your customers.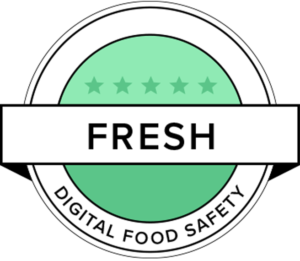 Fresh Ingredients
An accurate labeling system is the key to serving fresh food with quality ingredients.
Solutions like colored dots and handwritten labels are drastically inferior to newer, automated options.
Those using Jolt's Digital Food Safety solution use inkless printers to custom label their food inventory.
Most Chick-fil-A locations across America use Jolt to label their food for expiration dates and proper rotation.
Instead of relying on employees to calculate expiration dates, Jolt's labeling solution auto-calculates expiration dates and more for 100% accuracy.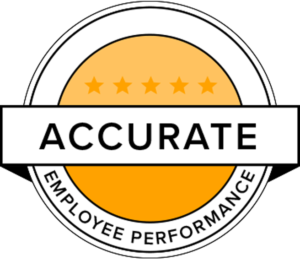 Accurate Orders
Ensuring accurate orders seems like a customer service consideration, but it directly affects your bottom line.
All the leading restaurant brands are highly consistent with their order accuracy.
The top-performing brands achieve accurate orders over 90% of the time, across all their stores. (source: QSR Magazine)
Chick-fil-A       94.5%

McDonald's    92.2%

Carl's Jr.          96.7%

Taco Bell         91.7%
High scores in order accuracy are directly related to the quality of training employees receive.
Training your employees to delivering accurate orders means less wasted food and more return visitors—both of which are crucial to improving your store's revenue.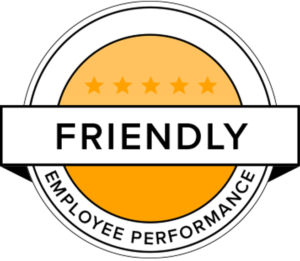 Friendly Service
Understaffing and scheduling conflicts are the main contributor to unfriendly service.
When employees are shorthanded, they feel stressed, and customer experience falls in priority to "get this customer food."
Diligent scheduling practices help ensure your store has the proper amount of employees to handle the current load.
Remember, a full crew is a friendly crew.
More Visibility Means More Revenue
More visibility into your restaurant means you're making data-driven decisions about your business. And with real-time data from Jolt, you'll be able to adjust your processes on the fly — not just when the weekly report hits your email.
When it comes to return on investment, there's no better way to improve revenue per store than switching your manual processes to a digital platform like Jolt Software.
Owners get visibility, managers get accountability, and customers return.
Looking to master the 7 Pillars of Restaurant Success in your stores? See what Jolt software can do for you by requesting a personalized demo.
*The 7 Pillars of Restaurant Success™ is a trademark of Jolt Software Inc.